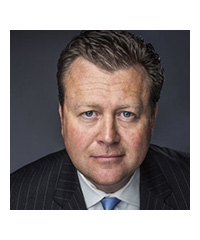 Having spent nearly twenty years in the financial industry, I spend much of my time educating legal and tax professionals on how to properly structure investment instruments to optimize non-reportable income for their clients. My clients hire me ultimately for my experience and for my judgement. They rely on me to anticipate risk and consisting deliver against their objectives.
I am an ardent believer that the affluent are concerned with three primary goals: They want to grow their wealth in the most tax-favored means possible; 2.) They wish to access this wealth in a tax-free manner at all times; and 3) They want to pass their wealth tax free when they pass.
Although, my primary mission is to analyze and mitigate risk for my private and corporate clients; The three primary areas of my business revolve around the following:
1.) Tax-Favored Growth Strategies that create non-reportable income streams for retirees and executives who are tax sensitive and seeking means to grow their wealth without future tax concerns.
2.) Tax Free Withdrawal Strategies which further shelter or eliminate their tax current or future tax liabilities.
3.) Compressing Estate Tax liabilities for estates north of $40 million by implementing insurance-based structures that mitigate risk and optimize leverage to achieve their goal of passing all or most of their estates tax free to their heirs.
In 2014, I became one of only three nationally certified instructors who are authorized to provide the necessary education to certified financial planners, attorneys, insurance agents, pension consultants, and CPA's so that they may become fully-registered as a National Social Security Advisor (NSSA).
In the 2016, I will co-produce and host a brand-new television show entitled, "Inside Social Security" for PBS. The show is designed to cover many important topics and will have several key guests who will discuss all phases of planning to optimize social security benefits.