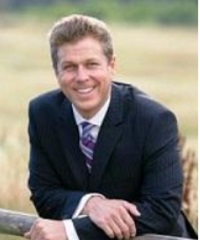 As a 10 year old, Frank witnessed firsthand the legal consequences a catastrophic injury can cause to a family. When his aunt, at the age of only 31, was severely injured in a head-on car accident, his entire family was overwhelmed for the next 10 years as she lay in a nursing home in a coma, before finally passing away. After experiencing the terrible complications such a situation causes spouses, children, parents and siblings, he made it his goal to develop the legal skills to assist clients to plan appropriately to minimize the emotional turmoil should the worst happen.
Frank focuses his practice in the areas of Estate Planning, Special Needs Planning, Asset Protection Planning, Charitable Planning, Legacy Planning, Medicaid and Public Benefits Planning, Business Planning (including entity formation and succession planning), Estate and Gift Tax Planning, and Estate and Trust Administration and Litigation. He also helps existing clients with Real Estate transactions (including construction law) and Consumer Advocacy issues. He has prepared over 4500 estate plans as an attorney, as well as handling over 850 estate and trust administrations.
Frank has achieved the highest rating for both legal and ethical standards (AV) by the most prestigious lawyer rating firm, Martindale Hubbell. He has also been named a prestigious Five Star Wealth Advisor in the top 4% of Estate Planning Attorneys for 2010, 2011, 2012 and 2013 by 5280 magazine and ColoradoBiz magazine. Frank was also named a SuperLawyer for 2014. Frank has co-authored a book titled, "How to Protect Your Family's Assets From Devastating Nursing Home Costs–Medicaid Secrets" , as well as co-authoring the "Planning for Special Needs Children" Chapter in the Colorado Bar Association's Colorado Handbook of Elder Law.