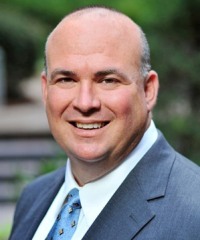 Gregory is the Managing Member of Jacobs & King. With over 20 years of experience Greg co-founded Jacobs & King in 2010. His concentration within the practice is on Trusts and Estates, Asset Protection Planning, Business Law, Real Estate and Tax issues.
Prior to co-founding the firm, Greg held positions including Senior Vice President and Regional Managing Director, Financial Planning at Wachovia Bank; Senior Manager, Private Client Services at Arthur Anderson; and Partner at Lawler & Tanner.
He earned a B.S. with Honors in accounting from the University of Florida and a J.D. with Honors also from the University of Florida. He was a member of the National Business Honor Society and Beta Alpha Psi, the National Accounting Honor Society.
Greg brings the special combination of his legal and accounting experience into play for resolving some of the most complex cases. He is a member of the Florida Bar, the State Bar of Georgia, the American Bar Association and the Atlanta Bar Association, and maintains an additional license as a Certified Financial Planner.
Originally from Brockton, Massachusetts, Greg also spent time in Palm Beach Gardens, Florida before settling in Sandy Springs, Georgia after law school in 1992. He has been married for 18 years and is the father of three sons. In his spare time Greg loves coaching and watching his sons' sports teams, including hockey, football, lacrosse, basketball, soccer and baseball. He volunteers as the coach of the Riverwood Jr. Raiders football team. Greg is active in civic organizations as well, serving as the Vice-Chair of the Executive Committee Professional Advisory Counsel of the Jewish Federation of Greater Atlanta and is on the Planning Giving and Endorsement Committee of the Jewish Federation of Greater Atlanta.
What he loves best about his job are the opportunities to solve problems, and of course, getting hugs from happy clients.