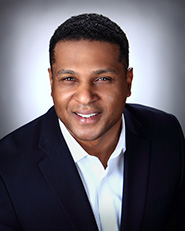 Kyron Johnson is licensed to practice law in the State of California and before the United States Central District Court.
Mr. Johnson holds a Bachelor of Arts degree from the University of the Pacific in Stockton, California and a Juris Doctor degree from the University of the Pacific at McGeorge School of Law in Sacramento, California. Mr. Johnson is also licensed as a California Real Estate Broker.
Mr. Johnson provides legal advice on a range of issues encountered by individuals and businesses, including estate planning and asset protection, corporate formation and organization, corporate transactions, contract drafting and negotiation.
Attorney Johnson offers pro-active, preventative legal solutions that stress a long-term, close relationship with clients to better predict potential problems and overcome difficult issues.