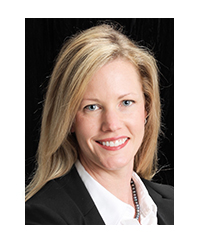 Attorney Martha Yancey's law practice focuses on Estate Planning and Social Security Disability appeals. She is a master at helping her clients navigate the legal landscape by explaining technical concepts in plain English so that her clients can make informed decisions.
Because she has seen how disability and incapacity can change lives, she counsels her clients from a perspective that is unique and informed by years of experience. Her expertise includes planning for families, whether they are new families, blended families, or families who have children with special needs. She also provides comprehensive asset protection. Martha will help craft a plan that accomplishes your goals, whatever your situation.
Martha graduated from the University of New Hampshire School of Law in 2003. After graduating and passing the bar exam, she worked for a large, national firm representing disabled clients qualify for Social Security Disability benefits. She then served as a trial attorney in the felony unit at the Public Defender's Office where she defended hundreds of clients in court. She opened her firm, located in Encinitas, CA, in 2017 and focuses exclusively on the needs of families and those who have appealed Social Security Disability denials. She has been named a "Top 100" Lawyer by The National Advocates. She is the author of The Applicant's Guide to Social Security Disability. She is a member of Wealth Counsel, a national organization of attorneys and other legal, tax, and business professionals. She is an active member of the California Bar Association and the Georgia Bar Association. She serves on the San Diego Law Library Foundation Board.
Martha is a mother to two active boys. When she's not in the office, you can find her on the sidelines of a soccer or flag football game, walking her dog, Molly, or at one of our fantastic North County beaches.