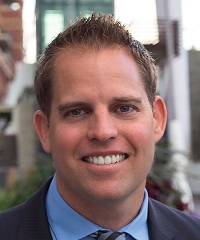 Mr. Wallen, an Enrolled Agent, is the owner of Highland Tax Group, Inc. and has been helping taxpayers resolve their outstanding debts since March of 2004.
Mike has worked extensively with corporations, small businesses, the self-employed, and individuals to help them resolve their outstanding liabilities with the IRS and the State governing agencies. He has assisted with services such as IRS payment plans, Offer In Compromise, subordination of tax liens, tax lien releases, penalty reduction, and non-collectible status for his clients. He prides himself on providing excellent tax resolution services to his client's by way of consultation, coaching, and offering a simple 4 step approach to dealing with tax issues.
Mike worked in the construction trade while attending Metro State University of Denver until his introduction to the tax debt relief world. Through working construction while going to school he was able to learn the value of hard work, upholding a high ethical standard, and having a willingness to go the extra mile. Mike is a member of the (NAEA) National Association of Enrolled Agents and (COSEA) Colorado Society of Enrolled Agents. He enjoys traveling abroad, landscaping, hiking, running, and spending time with his friends and family. Mike is very passionate about helping individuals in need of IRS Help and tax debt relief.